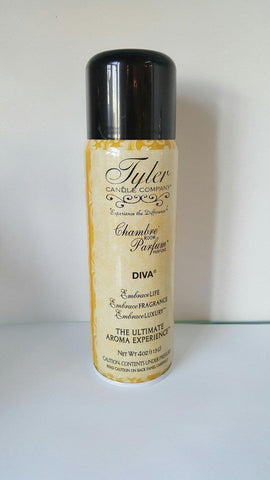 Tyler Candle 43111 Chambre Parfum Room Spray Diva 4 Oz.
$ 9.99

$ 7.99

Brand Tyler Candle Company

This product is unavailable
DIVA TYLER 4 oz Chambre Parfum - Room Spray is the new smaller size of Tyler Room Sprays 
DIVA A warm and complex fragrance overflowing with delicious fruits and rich florals. Rich aromatic chocolate and amber complete this luscious blend!! It's her world...we just live in it.

Seduce your senses with our exquisite Chambre Parfum. With several lavish fragrance bursts, your room will transform into a rich and luxurious paradise! Perfect for fragrancing your dedouir, parlour room, powder room, great room, office, etc. Choose from our many signature fragrances, each giving rapid elegance to your surroundings.