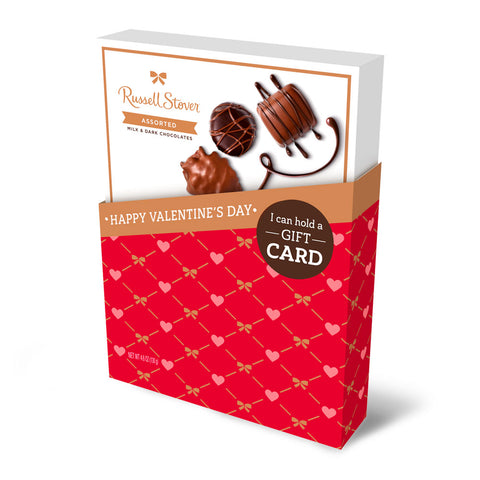 Russell Stover Valentine Assorted Gift Card Box , 4.6 oz.
$ 11.95

$ 7.95

Brand Russell Stover

This product is unavailable
Make gift card giving even better when you use our assorted chocolate gift box with a gift card holder. Decorated with a fun and festive design makes it perfect for any age.


Filled with a combination of milk and dark chocolates:

Milk Chocolate Caramel with Dark Chocolate Stripe
Dark Chocolate Nut Caramel
Dark Chocolate Truffle with Milk Chocolate Stripe
Milk Chocolate Pecan
Milk Chocolate Strawberry Cream

*Gift Card not included.