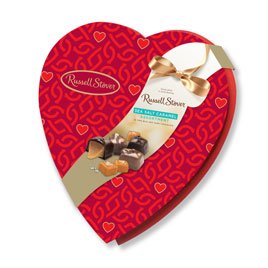 Russell Stover 4243 Sea Salt Caramel Heart Assortment, 8.25 oz.
$ 17.99

$ 13.99

Brand Russell Stover

This product is unavailable
Handmade in Small Batches
Made in the U.S.A.

Over 85 years of making chocolates!
Made with Russell Stovers fine chocolate blends of milk, dark or white.

A delicious twist on a popular Valentine's Day sweet that's sure to become one of your favorites: made of our buttery caramel and a dash of sea salt, wrapped in a shell of sweet milk chocolate.