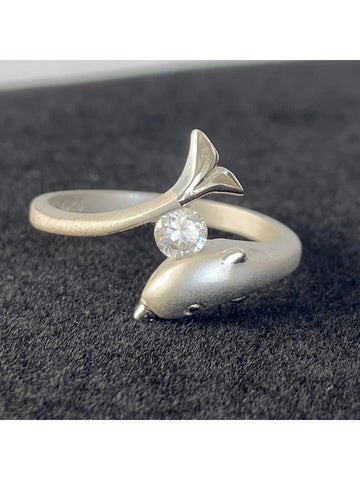 R.S. Covenant 4317 Sterling Silver Dolphins Ring Sze 5 LOC 90
$ 42.00

$ 38.00

Brand R. S. Covenant
R.S. Covenant 4317 Sterling Silver Dolphins Ring Sze 5
Sterling Silver/Cubic Zirconia
How to Care for Your Fashion Ring:
Like fine jewelry, all jewelry is subject to wear.
When not in use, store in a safe dry area.
Avoid contact with cosmetics, hand lotion and hair spray.
Remove when doing dishes or any heavy, dirty work.
If stones become dull or cloudy, use a liquid jewelry cleaner.
Polish lightly using a soft dry cloth.