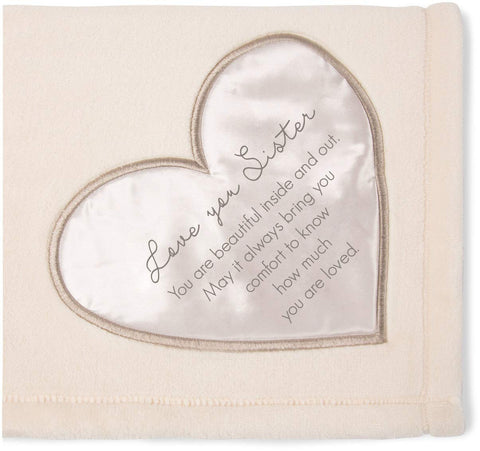 Pavilion 19504 Comfort Love You Sister Thick Warm Royal Plush Throw Blanket 60 x 0.5 x 50:"
$ 35.00

$ 32.99

Brand Pavilion Gift Company

This product is unavailable
Give this soft, thick blanket to someone special to let them know how much they mean to you- and to keep them warm on a cold evening. This warm blanket comes with a heart full of comforting words that let the recipient know about your kind wishes. This gift ready blanket is plush and cozy and just right for a friend or family member who could use the comforting softness with its message of caring. From its thick softness to its smooth heart embroidered in place, this blanket will be a special reminder of you and how much you care about the lucky person who receives it.