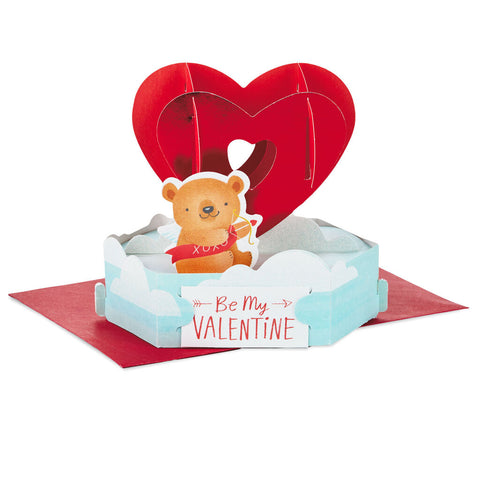 Paper Wonder Be Mine Cupid Bear Mini Pop Up Valentine's Day Card Be Mine Cupid Bear Mini Pop Up Vale
$ 9.99

$ 4.99

Brand Hallmark
Wonderfolds bring a whole new dimension to card giving. Miniature pop-up Valentine's Day greeting card features a three-dimensional, laser-cut scene of a cute Cupid bear, clouds and a layered heart with red foil accents on a displayable base. Includes a removable mini card for your signature.
Pull down on sides of card and push up base to pop it open and lock it into place.
Innovative 3D design is a work of art sure to be displayed all season long.
On mini card: Be My Valentine.