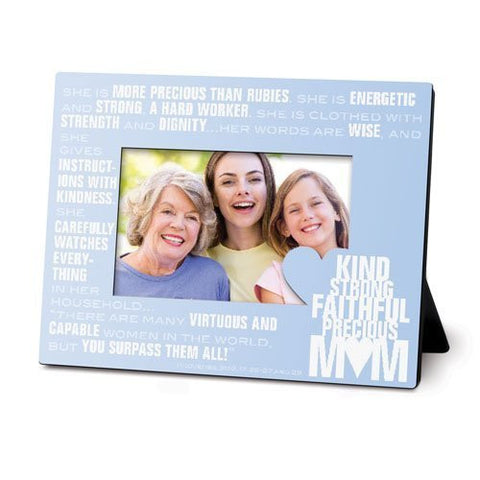 Lighthouse Christian Kind Strong Faithful Precious Mom Stacked Words Blue Photo Frame For Mother
$ 32.00

$ 25.50

Brand Lighthouse Christian


Featured text:Proverbs 31:10, 17, 25-27, 29
Materials: metal
Easel back, We All Need Hope booklet

Attractive and elegant, this metal frame is a great way to add a unique touch around your favorite photo. The stacked word style of the text accents the title and complimentary bible verses. Other features include easel back and We All Need Hope booklet. Frame Size: 9" x 7",Photo Size: 4" x 6"Packaging: standard Lighthouse box.