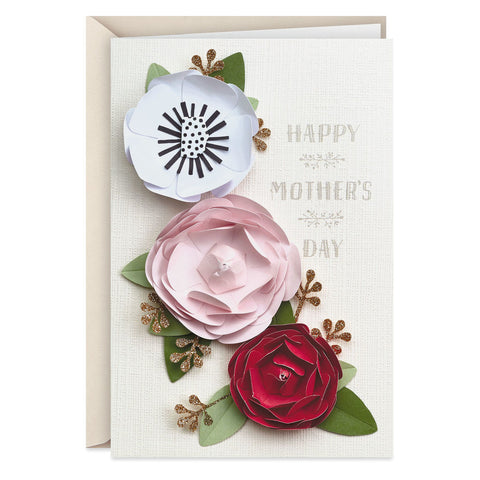 Hallmark Signature Beautiful Mom Mother's Day Card
$ 11.99

$ 7.99

Brand Halllmark
Front Message: Happy Mother's Day
Inside Message: Wishing a beautiful day to someone who's beautiful inside and out.

For a truly beautiful person inside and out, this card celebrates a special mom's loving and giving nature, which makes her even more gorgeous. Pretty three-dimensional attachments on the cover made of paper craft roses create an extra-special quality, just right for your mom, sister or even an extraordinary friend on Mother's Day.
Extra postage required.