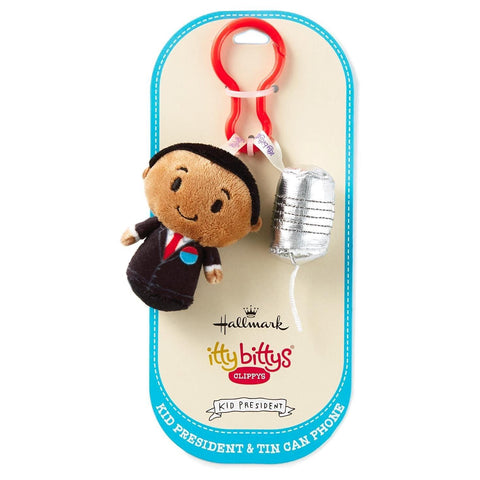 HALLMARK - KID PRESIDENT - ITTY BITTY CLIPPY
$ 13.95

$ 9.95

Brand Hallmark
Make sure you're heard loud and clear with Kid President and his iconic tin can telephone. itty bittys® Clippys come in pairs so you can share or trade them with friends. Plus, they're just the right size to clip on a backpack, belt, purse strap or wherever you want them to tag along.
Plush fabric.
1.875" W x 2.25" H x 1" D
Coordinating itty bittys® Clippys sold separately.