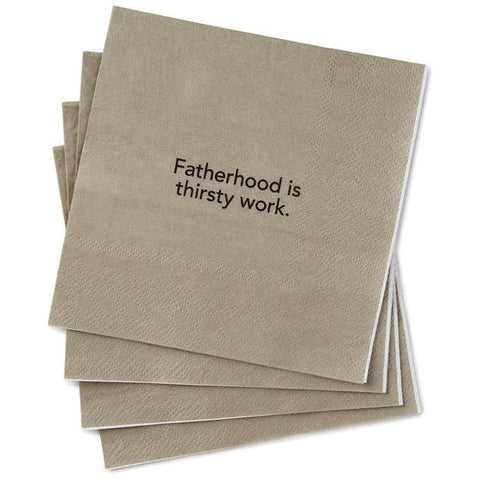 Fatherhood Is Thirsty Work Beverage Napkins, Pack of 20
$ 9.95

$ 5.95

Brand Hallmark
Dad will enthusiastically say "I'll drink to that!" with this witty beverage napkin's playful quip about fatherhood. This package of 20 paper cocktail napkins makes a great party accessory for Father's Day or for a his-and-hers couples baby shower.
On napkin: Fatherhood is thirsty work.
2" W x 2" H x 0.75" D
Set of 20.